'Avengers 4': Joe and Anthony Russo respond to the theories of time travel
Although '
Avengers: Infinity War
' promises to change the
Marvel Cinematic Universe
in one way or another
, the truth is that
fans are more focused on everything that throws the production of the
fourth installment
of the heroes of the House of Ideas.
Thanks to the latest filtering on the set, the fans could sense that the closing of Phase 3 would include a plot related to time travel.
On the occasion of these growing rumors
Joe
and
Anthony Russo
, directors of the film, have wanted to address these theories during his last interview
for
MTV
.
When asked about the filtered photos in which we saw Iron Man, Captain America and Thor, among others, wearing the costumes and aspects they had during the first delivery, the two directors drop the idea that
it would be the use of BARF technology
(Binary Augmented Retro-Framing)
that we saw in '
Civil War
'
and that allows you to relive past events without having to travel through time.
"Anthony: Oh you know, I'm a big fan of that technique.
Joe: Back to the Future?
Anthony: Yes, Back to the Future.
Joe: Look, it's interesting because yes, there are always filtered photos, and then there are lots of conjectures about what those photos mean.
There is certainly a five-minute sequence in 'Civil War' around a piece of technology that was put there for a specific reason.
So if you go back and see that movie, you could get a clue to a certain direction. "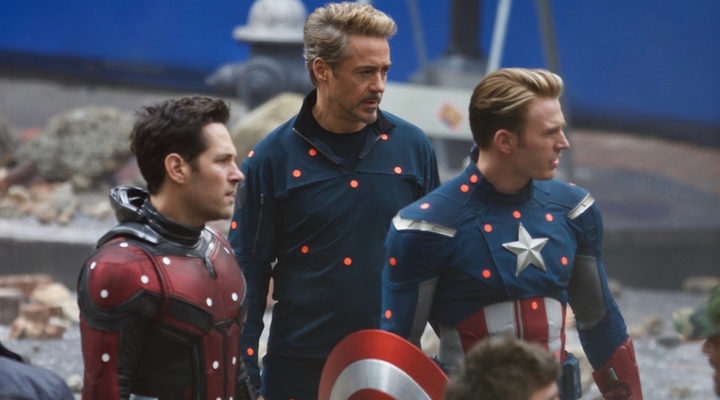 With these statements, the directors would be almost confirming that our heroes would not travel in time, but would
use the technology invented by Tony Stark to revive the battle of New York,
perhaps with the aim of discovering a way to defeat Thanos.
These new declarations
return to give a turn to the theories of the fans
but the certain thing is that we will have to wait until 2019 to know really how and in what context they fit these scenes.
Disappoint the media
During the interview, the announcer also asks about the rumors about
several false scenes that would have been recorded to mislead the media
and avoid further leaks.
However,
Anthony Russo dismisses it completely
assuring that with the bulky work agenda and the level that a production like this demands, they end up too tired to join more work than necessary
"We are too tired to shoot anything that is not going to be in the movie."
'Avengers: Infinity War' will hit theaters on April 27.
Filming and concept art images of 'The Avengers: Infinity War'
Bruce Banner
Bruce Banner, Wong and Doctor Strange
Strange Doctor and Tony Stark