Angus Macfadyen will resume his character of 'Braveheart' in a kind of sequel
The actor
Angus Macfadyen
takes up the role of the brave King
, who he played in 1995 in the five-time Oscar winner '
Braveheart
',
in a new film entitled '
Robert the Bruce
'
, which intends to continue with the epic story of his character, for narrate what happened years after
Mel Gibson's movie
.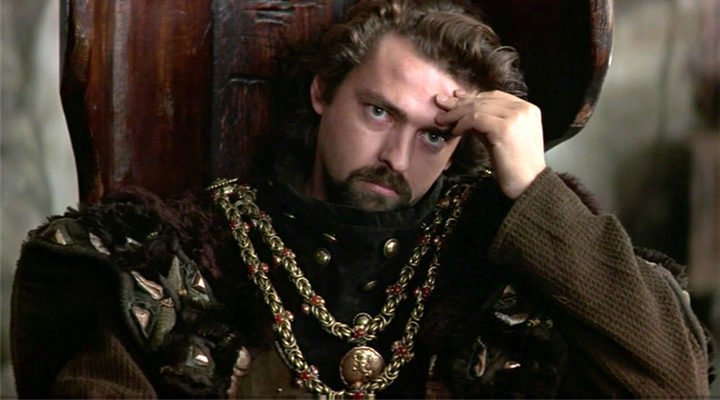 As announced by
Deadline
, 'Robert the Bruce', intends to be the epic continuation of the legendary film and will narrate the events that took place in the life of the widow Moira (Hutchison) and her son (
Gabriel Bateman
), niece (
Talitha Bateman
) and nephew (Lessard) who saved from death the King of Scotland, Robert I of Scotland.
One of the main features of the film directed by Richard Gray, is that in
addition to not having Gibson in the direction, the script will be at the hands of Angus Macfadyen himself and screenwriter Eric Belgau
, who have continued writing the story from where He stayed in 'Braveheart'.
We do not know a priori if the project will reach as far as its predecessor arrived, but surely a wide legion of fans will go to discover what happened with the King of Scotland.
Along with Macfadyen are also
Jared Harris
from '
The Crown
' and
Patrick Fugit
, previously seen in the movie '
Almost Famous
'.
Epic movies
'Robert the Bruce' will
begin its production throughout 2018 without specifying yet when
and is coming to swell the list of epic adventure films that are framed in the visual and narrative style of hits like '
Rob Roy (The passion of a rebel)
','
Gladiator
','
300
'and of course its predecessor' Braveheart '.
Reason more than enough to retake the plot of one of the most iconic characters of the epic film par excellence 'Braveheart'.