Star Wars': The hilarious reason why they eliminated the cameo of the Princes of England from 'The Last Jedi'
The requirements to be a stormtrooper are not available to everyone: to serve the First Order it is not enough to be an heir to the British throne.
Something like this will have been thought by Princes William and Harry when they know the reason why they were eliminated from the final montage of '
Star Wars: The Last Jedi
'.
According to
The Telegraph
,
the princes
seem to
be too tall.
The 1.88 meters of William and the 1.85 meters of Harry exceed the height requirements to be an assault soldier.
According to the newspaper, stormtroopers have to measure exactly 1.80 meters.
We do not know if this is the real reason or if it is a simple excuse
, since
John Boyega
, whose Finn is a renegade soldier, measures 1.74 meters.
In addition, it seems that the requirements to be stormtroopers are harder than for their superiors:
Gwendoline Christie
, who plays Captain Phasma, measures 1.91m.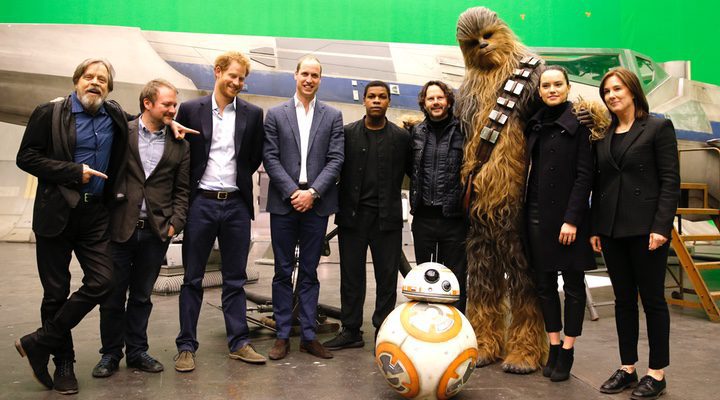 Be that as it may, the Princes did not find out that they were not in the film until they saw her at the premiere at the Royal Albert Hall.
Both are big fans of the saga and had attended the filming that took place in 2016 at Pinewood Studios, in London where they met the whole team and recorded the cameo.
As far as we know, the scene took place after Finn, Rose and DJ got into the base of the First Order.
The stormtroopers played by the brothers
were in an elevator with the decoder played by
Benicio Del Toro
, and one of them gave him a pat on the ass.